New faces join the fold at Adirondack Foundation
Staff welcomes Brandy Hobson, Kathy Recchia, Jennifer Russell
Friday, Nov. 11, 2022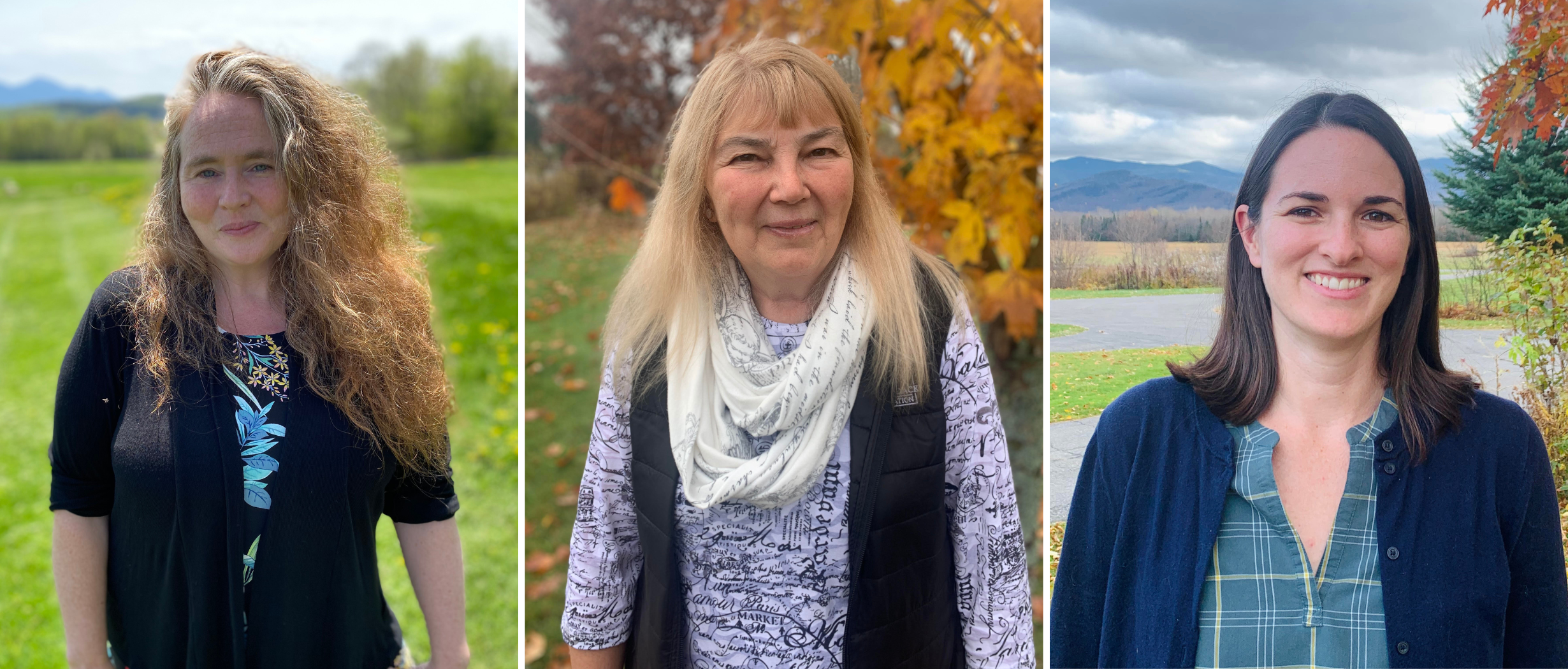 Adirondack Foundation has welcomed three new staff members to its team: Jennifer Russell, Kathy Recchia and Brandy Hobson.
As the community foundation serving the greater Adirondack region of upstate New York, Adirondack Foundation works to enhance quality of life through philanthropy. Founded in 1997, the Foundation is celebrating its 25th anniversary this year.
"The Foundation has grown and evolved over the years, but one constant has been the amazing people who work here and their commitment to strengthening the communities we serve," said Cali Brooks, president and CEO of Adirondack Foundation. "Our staff helps us harness and channel the generosity of the people we work with so that we can effectively address our region's most pressing needs. We're so grateful to Jennifer, Kathy and Brandy for bringing their talent and energy to our team."
Russell, vice president of grants and programs, will implement programs and lead grantmaking that supports Adirondack Foundation's mission, priorities and organizational objectives.
Russell has senior experience in program strategy, grant management and coalition building. Previously, as director of education and technology at iEARN-USA, she led global education and exchange programs impacting thousands of students and educators worldwide. Russell has a master's degree from Columbia University, a bachelor's degree from The College of William and Mary and served in the Peace Corps in Albania and China.
"I love the Adirondacks," Russell said. "I'm honored to be part of an organization that works every day to lift up all of our communities."
Recchia, office administrator and grants assistant, provides general office support for the entire Foundation and supports its internal grantmaking and scholarship processes. Recchia has worked in the nonprofit arts world of the Adirondacks for more than 20 years. She served as a grant coordinator for four counties with the Adirondack Lakes Center for the Arts, operations director at BluSeed Studios and most recently was the e-commerce coordinator for The Village Mercantile in Saranac Lake. She is a theater artist who directs, acts and creates. Her career in the Adirondacks began as owner/operator of the Book & Blanket Bed & Breakfast in the hamlet of Jay, where she greeted guests for more than 25 years. She has a bachelor's degree in communications from Seton Hall University.
"My background spans from nonprofit work to business and economic development," Recchia said. "Adirondack Foundation exists at a crossroads for many different sectors, so it's a great fit for me — it is a privilege to be here."
Hobson, Adirondack Foundation's senior accountant, is responsible for maintaining day-to-day financial activities. A 30-year resident of the Adirondack Park, Hobson has over a decade of experience working in the nonprofit sector, including roles at North Country School/Camp Treetops and the Adirondack North Country Association.
"The Foundation has such an incredible impact on the region," Hobson said. "I enjoy going to work every day knowing I can use my skills to help make a difference."
To learn more about Adirondack Foundation's staff, Board of Trustees and Community Council, visit adirondackfoundation.org.