We Help You Give Back to the Adirondacks
Love for the Adirondack region runs deep – and when your heart is captured, it forges a deep connection that can span time, family generations, and distance. It's because of this love that we are fortunate to live, work, and play in this place, one of the most unique on the planet. It's this very love that has fostered a spirit of generosity that has become one of the defining characteristics of the Adirondacks. 
That generosity was the driving force behind Adirondack Foundation's creation in 1997, when we began building charitable assets to strengthen Adirondack communities. Since then, we've worked with thousands of generous individuals, families, businesses, and organizations to channel philanthropy into our communities and ensure everyone who loves this place can thrive in it. 
Enhancing the lives of people in the Adirondack region through philanthropy.

 

 

 

Against a backdrop of scenic beauty, our communities are strong, just and inclusive; family wellbeing is supported through quality healthcare, education, and economic opportunity; nature is valued and protected; and arts and culture thrive.

We listen. We stay current on local issues and create connections that make a difference. We celebrate the bright spots and help identify the gaps. Neighbor to neighbor engagement allows us to learn and to share our knowledge. Through our daily actions, we demonstrate our passions and our resolve that we are committed to the people of the Adirondacks today, tomorrow, and always.

We are committed to being:

Sincere collaborators and ambassadors for the Adirondacks

Accountable to communities, donors, partners, and each other

Inclusive and welcoming of diversity

Compassionate listeners and connectors

Catalysts for positive change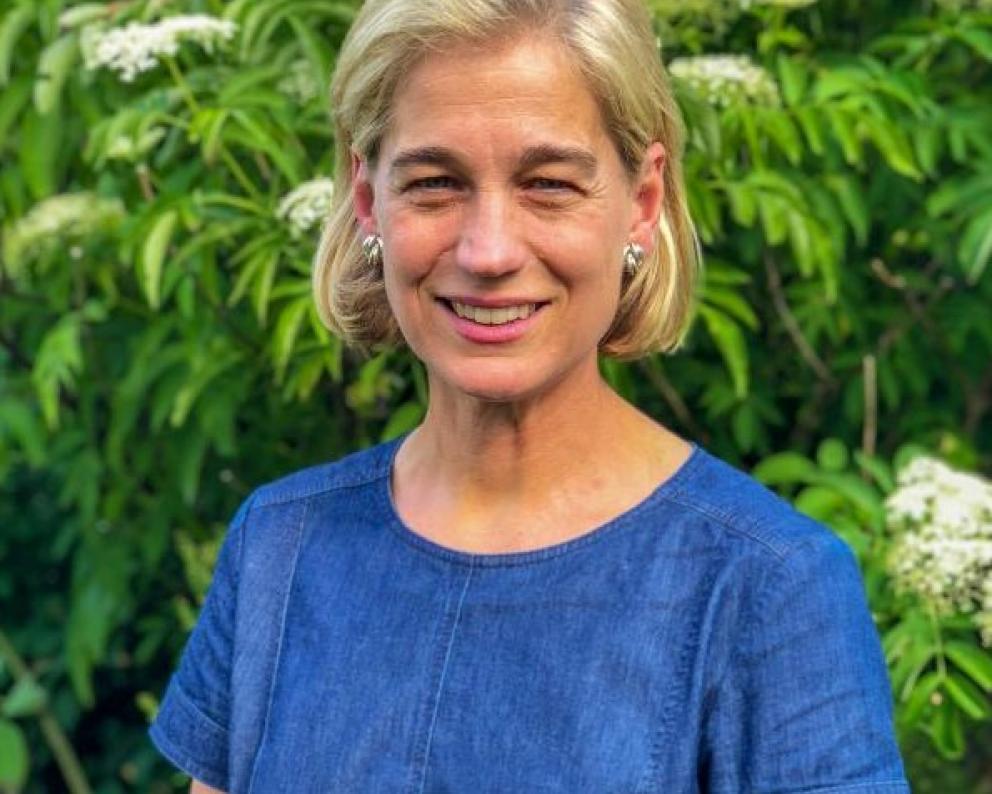 Testimonial Section
Adirondack Foundation plays a critical role in connecting donors and nonprofit organizations in the Adirondacks. When donors and nonprofit organizations are connected through a community foundation, everyone wins.
Lea Paine Highet
Adirondack Foundation Trustee
Meet Our Board + Community Council
Adirondack Foundation is a community foundation. The concept of the community foundation came into existence at the turn of the twentieth century in Cleveland, Ohio when resident and local lawyer and banker, Frederick Harris Goff, asked himself "Who could I turn to if I wanted to leave behind a sum of money for the good of my community?" When he searched for an answer, he realized that there was no single entity working to address both the needs of Cleveland in that day and in the future. The Cleveland Foundation was born out of this question and still exists over 100 years later.

As the first community foundation, the Cleveland Foundation has inspired hundreds of other community foundations across the world – serving communities today and adapting to changing needs over time.

In 1995, Fred Brown and Meredith Prime, serving on the Lake Placid Education Foundation's (LPEF) Board of Directors, identified the need for an organization that could foster and encourage more giving and philanthropy in the Adirondack region. LPEF agreed, as a seed-sowing project, to support the founding of a community foundation and to underwrite expenses during its formative years. The Adirondack Community Trust (ACT) was born, with the first part-time executive director, John S. Lansing, leading the way.

In early 2001, ACT received a $2 million grant from LPEF to establish a fund that continues to help support general operations and provide funds for other needs – and this generous grant allowed ACT to hire Cali Brooks as its first full-time executive director, a position in which she still serves. In 2013, the Board of Trustees voted unanimously to change the organization's name to Adirondack Foundation.

Adirondack Foundation is composed of a group of compassionate problem-solvers working to enhance the lives of people in the Adirondacks through philanthropy. Every day, we work to connect generous donors with the causes they care about in the places they love. We are grantmakers – the largest private grantmaker in the region – and community connectors. We anchor hundreds of organizations and unite thousands of families.

As the only community foundation serving the entire Adirondack region, we are proud to steward a family of funds pooled and invested together for maximum impact. Investing these funds collectively has allowed us to grant out millions of dollars alongside many generous supporters since we were founded.

Every day, we have the great privilege of meeting leaders on the front lines of community progress. We share ideas and resources to strengthen our communities while embracing differences and encouraging collaboration. We deploy social, political, human, moral, and reputational capital to strengthen our region, including through our critical work leading the Adirondack Birth to Three Alliance (BT3) and Adirondack Nonprofit Network (ANN).

A large part of understanding the needs of our communities comes from our grantmaking efforts, as well as hosting convenings that build nonprofit capacity for organizations across the Adirondacks. Our relationships with grantees, however, go much deeper. Much of our time is dedicated to meeting and speaking with the organizations that often serve as the lifeline for our communities. To better understand community needs, we also undertake research initiatives to explore how and where philanthropy can make a difference.

Adirondack Foundation's EIN number is 16-1535724. For additional financial and tax information, please visit our Finances + Investments page.