Fueling Positive Impact Together
Behind the more than $64 million dollars we have granted back into Adirondack communities, there are dedicated professionals, spirited volunteers, and generous donors – all working hard to help Adirondack communities thrive, with quiet compassion and selfless commitment. If your organization is working to build stronger communities across the region and falls into those categories, we may be able to support you in your work...
Description: For initiatives that enrich and increase capacity for foreign language instruction in Adirondack schools (K-12).

Description: Supports nonprofit organizations, schools, or municipalities whose work contributes to a strong community framework by supporting one or more of these areas: basic needs, educational pathways, or community + economic vitality.

Description: Supports the charitable needs of the towns of Chester, Horicon, Johnsburg, Minerva, and Schroon.

Description: The Lake Placid Education Foundation makes grants to qualified organizations on an annual basis. Grants range from $500 to as much as $50,000 in special circumstances. Total annual grants in recent years have amounted to $280,000.

Description: Provides financial support for promising young competitors and program support to nonprofits that introduce area youth to sports.

Description: To enhance the education of Saranac Lake public school students and to recognize the role public education plays in preserving our open society and our freedoms.

Description: A funding program for child care providers in Clinton, Essex, Franklin, and north Warren counties.

Description: Provides short-term assistance to area nonprofits experiencing unforeseen gaps in funding or responding to urgent needs from crises like the COVID-19 pandemic.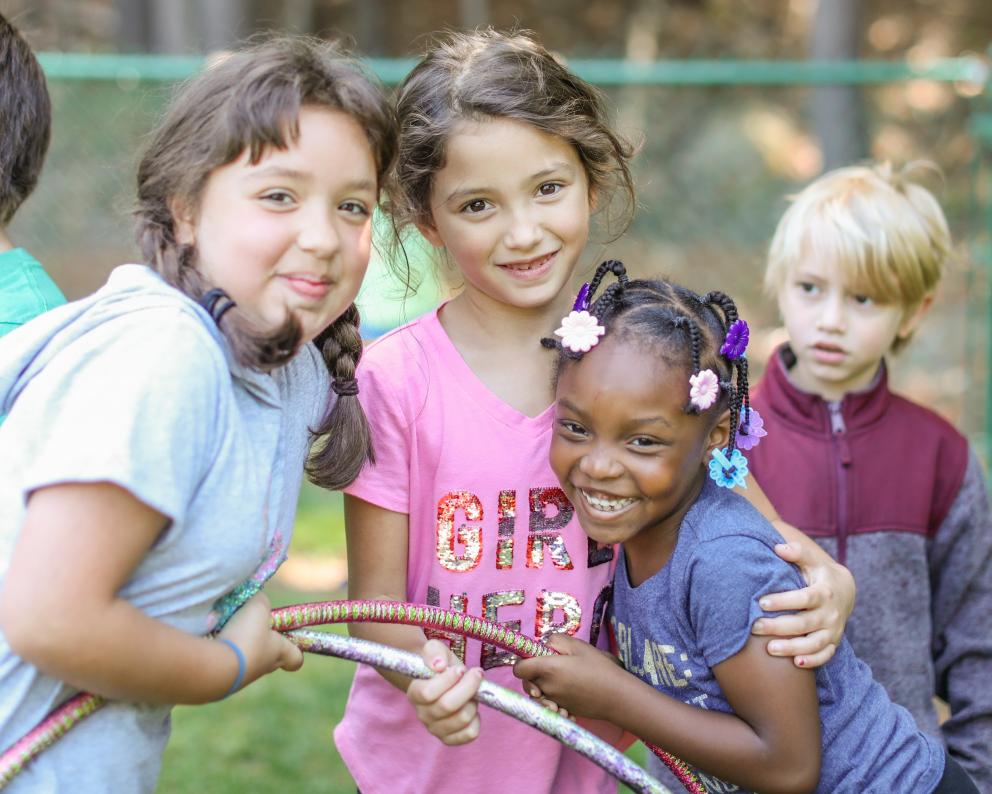 Unless otherwise specified, you can submit your grant application using our Online Grants Manager. If you have any questions, don't hesitate to contact us.

When using our Online Grants Manager, applications must be received by 5:00 pm on the indicated deadline date to be considered eligible. For all other applications, they must be postmarked by the deadline date.


If you read all instructions and follow the guidelines for each grant application carefully, you'll be in great shape. If you run into an issue, we're always here to help answer any questions.


The 501(c)(3) is a section of the tax code which indicates that the IRS has determined an organization to be a charitable not-for-profit entity. When applying through our Online Grants Manager, you must include your EIN Number (Federal Tax ID) upon registering for an account.

If you are in the process of obtaining 501(c)(3) status, a copy of a receipt or acknowledgment from the IRS that the paperwork has been received will suffice. However, an award check will not be issued until the IRS has determined your 501(c)(3) status.

We make grants to registered nonprofits, public agencies, schools, and municipalities in the Adirondack region of New York. A small portion of our grantmaking goes to registered organizations outside the region when directed by our fundholders. Entities who do not have 501(c)(3) status may apply for grant awards to help further work with a clear charitable purpose if they can identify an eligible organization to act as a fiscal sponsor.

Adirondack Foundation only makes grants to 501(c)(3) nonprofits, schools, and municipalities. If your organization does not have 501(c)(3) status, you might be able to use a fiscal sponsor, which is an organization with 501(c)(3) status and a mission that is supported by your project.

They must be willing to accept money on your behalf, and they would be ultimately responsible for making sure the project is completed and that all grant reports are filed as required. Some organizations charge a fee to be a sponsor. If you need to use a fiscal sponsor, we require the EIN Number from the sponsor's 501(c)(3) determination letter and a copy of the sponsor's financial statements with your application.


IRS Form W-9 is the Request for Taxpayer Identification Number and Certification form. We require a completed W-9 for individuals receiving grants over $600 from certain funds.

If you are an individual who has received a grant for over $600 and need to complete one of these forms, download one here and return to the Adirondack Foundation office via mail or by email to [email protected].

The advisors of funds at Adirondack Foundation and the Adirondack Foundation Board of Trustees want to know the impact that our grantmaking is having on individuals and communities served. Was the program a success? How did it affect the community? What were the challenges faced? What could be done differently next time?

We generally require six-month and year-end reports for all grantees. Unless otherwise specified, you can submit all grant reports via our Online Grants Manager.

If you are an individual who has received a grant from Adirondack Foundation – via the Uihlein-Ironman Sports Fund or Christopher Emmett Hallowell Fund – of $600 or more, you are required to complete an IRS Form W-9. (Request for Taxpayer Identification Number and Certification). Please return your completed W-9 via email to [email protected], or send via mail.

No. But if you have read the fund descriptions and guidelines provided on our website and still have questions about eligibility, you can certainly call or email us for guidance.

No. Out of fairness to all applicants, we review applications only after the deadline has passed. But if you have specific questions about a grant's guidelines, you can reach out to us.

Yes. If you received a grant last year, you will need to submit a final report for that year's grant before we will consider a new grant application.

The vast majority of Adirondack Foundation's funds do not accept applications for support, as the grantmaking is either advised by a living donor to meet his or her charitable objectives or is predetermined by a specific fund purpose, such as an annual scholarship award or a permanently designated annual grant to a specific nonprofit organization. You can learn more about our funds here.

While applicants cannot directly apply to or contact these funds, please know that we do our best to keep our family of funds connected with emerging needs in our communities. If we see an opportunity to share a project or application with a fundholder, we may sometimes do so.
Essex Community Fund

The Essex Community Fund at Adirondack Foundation offers grants to support the activities of nonprofits, schools, church programs, and local government agencies that serve residents of the town of Essex. The fund awards grants in support of community services, beautification, historic preservation, culture, the arts, education, and programs for youth and senior citizens.

More About the Fund

Community Fund for the Gore Mountain Region 

The Community Fund for the Gore Mountain Region (CFGMR) at Adirondack Foundation works to ensure that the communities of Chestertown, Horicon, Johnsburg, Minerva, and Schroon continue to benefit from charitable resources raised and allocated by local people to address local needs.

More About the Fund