Grants promote access, equity in local sports and recreation
Additional funds awarded to aspiring athletes from the Olympic Region
Thursday, Nov. 10, 2022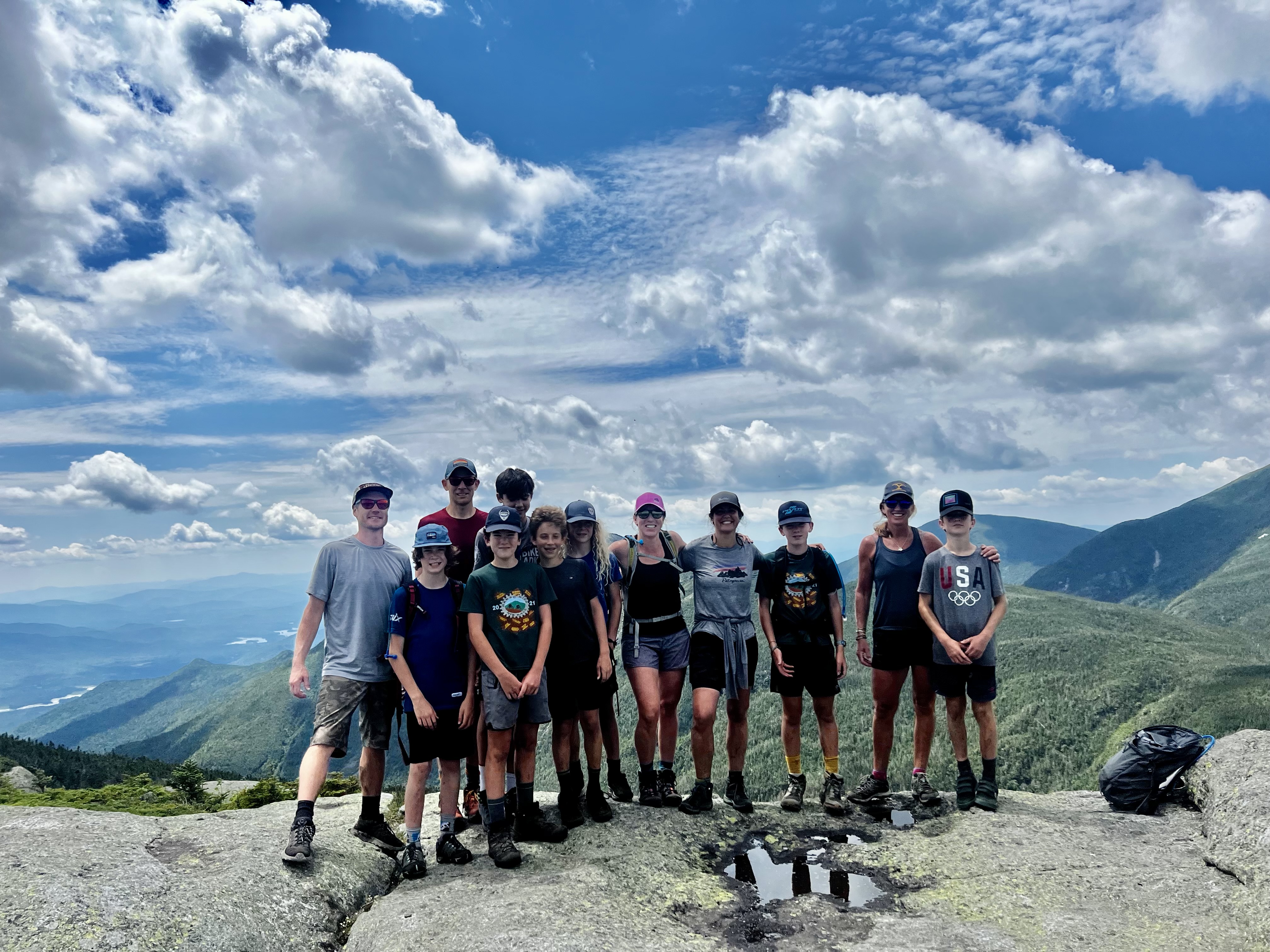 The Uihlein-Ironman Sports Fund (UISF) at Adirondack Foundation has awarded over $25,000 in grants to community organizations working to advance equity and access in local sports and recreation.
In addition to the eight organizations receiving UISF grants this year, four scholarships totalling $4,750 were awarded to aspiring athletes from the Olympic Region.
"This fund has always strived to foster and promote life-long sports and healthy lifestyles for local kids," said Mara Smith of the UISF Grant Committee. "Our recipients this year speak to the very heart of why the UISF was established. We live in a place rich with opportunities for outdoor recreation, but we sometimes take for granted the barriers that exist for many kids and families — barriers like the cost of gear and the baseline knowledge necessary to safely participate in certain activities. This committee continues to be heartened and excited by all the different individuals and organizations that work to create opportunities for growing access and participation to both the places and sports that are such important aspects of our communities."
Organizations and programs awarded grants this year include:
The Adirondack Health Foundation, to provide scholarships for swimming lessons and drowning prevention for income-eligible students.

The Adirondack Sports Council's Mac Pac Program, an immersion program for Lake Placid students in grades K-8 attending the World University Games.

The Lake Placid Community Ski Program, to provide after-school cross country ski lessons for elementary school students.

The Lake Placid Outing Club's Youth Backpacking Program, to introduce local kids to backpacking in the Adirondacks.

The New York Ski Educational Foundation, to purchase equipment for its Nordic Junior Program.

Paul Smith's College, to increase recreation and environmental education opportunities for kids and youth from kindergarten through high school.

The Saranac Lake Civic Center, to offer free public skating for the community.

The Town of Franklin, to purchase regulation soccer goals for Kate Mountain Park.
In addition to supporting communities, UISF allocates funds annually for young athletes with national and international promise. Olympians such as Tim Burke, Chris Mazdzer, Annelies Cook and Billy Demong have received scholarships over the years.
"Athletes in sports like biathlon, alpine and Nordic skiing, and speed skating often don't receive the same level of financial support that more traditional sports like football, soccer and hockey enjoy," Smith said. "For young athletes from our region, the economic challenges to get to the next level are often as difficult as the physical ones."
Athletes receiving support this year include:
Cole VanEtten, alpine skiing

Bella Wissler, Nordic skiing and biathlon

Andrew Scanio, Nordic skiing

Kaylen Reiley, freeski slopestyle & big air
The UISF was established by the Henry Uihlein II and Mildred A. Uihlein Foundation, Ironman North America (now known as World Triathlon Corporation) and Adirondack Foundation, which administers the fund. Since its inception in 2006, the fund has awarded nearly 300 grants totaling over $536,000.
To learn more, contact Andrea Grout at (518) 523-9904 or [email protected]. To learn more about Adirondack Foundation, visit adirondackfoundation.org.