Foreign language fund invests in classrooms, educators
Over $57,000 in grants awarded
Monday, March 27, 2023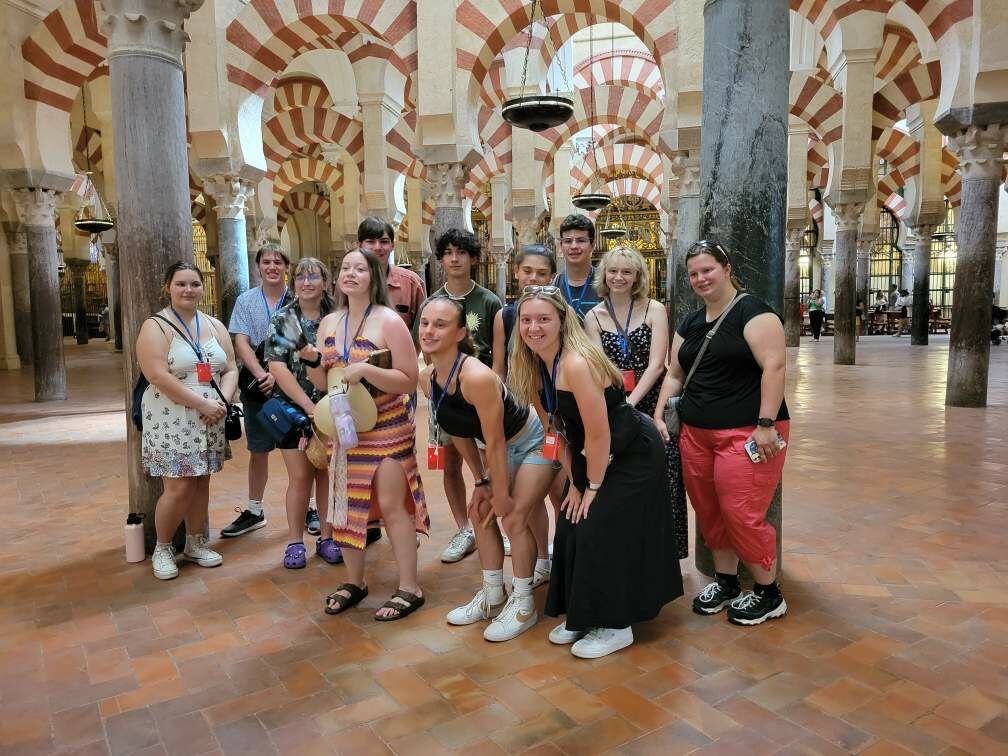 LAKE PLACID — Classrooms and educators across the Adirondack region have received over $57,000 in grants to enhance the teaching and learning of foreign languages.
The grants were awarded by the Adirondack Foreign Language Enhancement Fund (AFLEF) at Adirondack Foundation. The fund supports innovation in French and Spanish classrooms and elevates the status of language teachers in the teaching community.
"Learning foreign languages and exposing students to new cultures is so important on its own, but it's also a fact that the study of foreign languages helps with a child's listening skills, memory, analytical abilities, problem solving and so much more," said Mark Luthringshauser, a member of the AFLEF selection committee. "The Foreign Language Enhancement Fund helps ensure that this critical aspect of a student's education remains steadfast by investing in teachers and classrooms. We're so proud of the excellent foreign language teachers in our region and we hope that these grants help them further the incredible work they are doing."
This year, the foreign language fund is helping teachers upgrade technology, implement new learning tools, purchase textbooks, bring students on immersive trips and take part in professional development opportunities. In one instance, a teacher is using an AFLEF grant to host a workshop for up to 40 world language educators from across the Adirondack region. The June 5 event, organized by Lake Placid teacher Cara Atkinson, will feature well known author and teacher Mike Peto. More information will be available soon for teachers looking to register.
"Our goal is to bring teachers together to learn, grow, reflect and get reinvigorated for the next school year," Atkinson said. "Mike is one of my language-teaching superheroes. He emphasizes that everyone can acquire language and advocates abandoning all but the most pragmatic and enjoyable strategies to do it."
"AFLEF has unquestionably helped me improve as an educator and has enriched the lives of the students that my colleagues and I serve," Atkinson added. "It continues to be a wellspring of creativity and collaboration and a driver of professional excellence in an area of education often overlooked."
Schools receiving AFLEF support this year include AuSable Valley Central School; Beekmantown Central School District; Crown Point Central School District; Indian Lake Central School District; Lake Placid Central School District; Lakeside School at Black Kettle Farm; Little Peaks; Malone Central School District; Northeastern Clinton Central School District; Parishville-Hopkinton Central School District; Plattsburgh City School District; Queensbury Union Free School District; Remsen Central School District; St. Agnes School; St. Regis Falls Central School District; Saranac Central School District; Schroon Lake Central School District; and Tupper Lake Central School District.
"Schroon Lake has been lucky enough to bring Tango Fusion to our school and host dance workshops for students in grade 5-12," said Autumn Carey, Spanish teacher at Schroon Lake School District. "This is a wonderful opportunity because the district just introduced Spanish this year and students have been really enjoying it. This experience also allows them to see Spanish outside of the classroom and look forward to it in the years to come."
"Support from AFLEF has enabled us to hire a part-time Spanish teacher for the past five years, who has done a delightful and effective job of introducing our children, teachers and families to Spanish language and culture," said Katherine Brown, preschool program director at Little Peaks school in Keene. "We are so happy that our children recognize and appreciate that there are other languages and cultures in the world besides their own."
To learn more about the Adirondack Foreign Language Enhancement Fund and Adirondack Foundation, email [email protected].